VABEX TRADE is an engineering company, running its business in various branches of industry since 2005. Company has been focused especially to metallurgy, machine engineering, metal-working industry and/or subsequent processing branches, like material and raw material handling and/or storage systems.
Company business activities cover deliveries of machinery and technological facilities, manufacturing technologies or lines, including needed equipment to the final customer. These deliveries are provided as "turnkey" projects, procuring the manufacturers, delivery and assembly/erection, commissioning and putting into operation, i.e. as the main supplier and/or participation in performance as subsuppliers.
In the same moment our company cooperates in the development of new technologies, participates in new solutions and utilizes modern technical means in actual plants.
Our offer involves as follows:
Engineering, design, deliveries
Technological system and facilities
Automated process control systems
Gathering, monitoring, and data warehousing
Assembly/erection supervising, assembly/erection, commissioning, putting delivered facility into operation
We strive to provide our Customers with such solutions and models, which correspond to modern trends and customer practices. We are providing Customers with professional management, participation and consultancy in manufacturing process, assembly/erection and/or approval procedures. Success achieved on the market is our top motivation. In this sense we endeavor to deliver extraordinary worth, which meets and overlaps Customer's expectations thanks to its quality and reliability.
VABEX TRADE runs its business not only on the domestic market, but we co-operate also with trade partners abroad.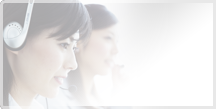 VABEX TRADE, s. r. o.
Zahradní 762, 739 21 Paskov
Czech Republic
mobile: +420 732 276 484
e-mail: vabex@vabextrade.cz