VABEX TRADE is well-known supplier of technology units (stations); furthermore machine parts manufactured by machining, metallurgical semi-products, castings, forged pieces, and rolled products. These parts are delivered both individually and/or completed into functional assembly/erection units.
STRUCTURAL WORKS AND DESIGN
A. Basic (project) design
2D drawings – compilation the drawings from basic (project) documentation, 3D models, from physical pieces – drawing compilation and innovations
3D models – compilation based on delivered drawings, schemes, technical documentation, physical pieces
B. Professional detail design and development works
basic and detail designing of transport systems and manipulators
basic and detail designing in general machinery
basic and detail designing of storage systems
basic and detail designing of warehouse handling systems
gearbox design
hydraulic and pneumatic systems
basic and detail designing of machines and facilities, including installation of electrical parts and control instrumentation
C. Compiling technical documentation
end-user instruction manuals
assembly schemes
risk analysis
documentation for approval/permit procedures
documentation for marketing purposes
procurement scientific/technical translations of accompanying documentation to English, Russian, German and Polish
D. Manufacturing, assembly/erection
we are able to procure manufacturing and assembly/erection, based on customer's requirements
we offer professional participation, consultancy in manufacturing, assembly/erection and assembly/erection supervision
for work we use very efficient, fully parametrical modeling system, for manufacturing we are capable to handover digital workshop drawings
E. Piece deliveries – special deliveries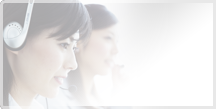 VABEX TRADE, s. r. o.
Zahradní 762, 739 21 Paskov
Czech Republic
mobile: +420 732 276 484
e-mail: vabex@vabextrade.cz